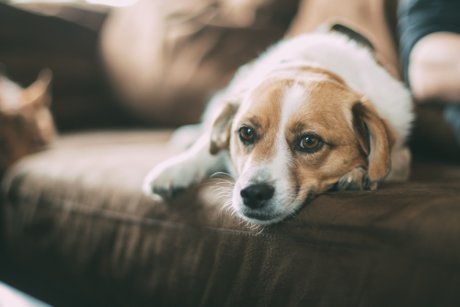 We have good news, bad news, and better news. The good news is that home inventory is up! There are more homes for sale today than there were three months ago. The bad news? Most Queen Anne homes are selling fast and for more than their asking price. OK, this may not be news to anyone who calls Queen Anne home, but the better news is that we have broken it down by price range to give you a snapshot of what you can expect if you are buying or selling a home. And, in the spirit of "Making You an Expert", the team is sharing our 5 top tips for home buyers.
With wild stories of multiple offers and skyrocketing prices circulating the neighborhood, this chart demonstrates exactly how the market has behaved in the last 90 days. Homes under $1 million to $1.5 million are in high demand, sell quickly, and usually go for more than their asking price. If you are a first-time home buyer and this is your sweet spot, the competition will be stiff. If you are selling a home in this price range, these are the results you can expect if your home is priced correctly.
When a home is listed for over $1.5 million, the picture is a little different. There are fewer buyers in this price range, which means there is still competition, but it is not quite as fierce as it is for lower-priced homes. There are exceptions to this rule. For example, we know a family that had been searching for 2 years, found the right home, and made an offer the day it went on the market. However, these buyers are limited. In this price range, there is just a little more breathing room.
90 Days of Home Sales on Queen Anne (3/10 to 6/10)
If you are a first-time buyer on Queen Anne and this chart looks daunting, don't despair; you have options! Here is a list of our top 5 tips for buying a home.
1. Get pre-approved for a loan - Remember our post about the difference between pre-qualification and pre-approval? One gets you the house of your dreams quickly, and the other is a guideline that helps buyers understand how much they can afford. Make sure you are ready! Talk to a local loan officer before you begin your home search, so you can confidently bid on the right home (see our resources page for a few of our recommendations). A loan officer who works with buyers on Queen Anne is knowledgeable about the neighborhood. It may be tempting to work with a friend or relative in another part of the country, but we have watched offers fall apart because the loan officer did not understand our unique market, or the appraisal was not accurate. Go with someone local who understands the economics of our city and the microeconomics of the Queen Anne neighborhood and our proximity to downtown.
2. Down payment- The average down payment in King County last year was $100,700. That means some people put down $50,000 while others put down $200,000. And some paid cash. If you don't have that kind of cabbage laying around, it's time to get creative. Can you reduce expenses and start an aggressive savings plan? One couple we know moved back in with her parents and saved their salaries for one year to buy a home. Another client dipped into their retirement fund, and still, another bought a home using the new Loftium program. Only you know what you are most comfortable with. If you will be cashing in an investment to buy a home, please do your homework and speak to a tax planner or financial advisor first. Again, check out our resources page.
3. Act fast – This is no time to sit on the fence. Make your decision and stand by it. We all have the story of "the one that got away". If you are serious about buying a home, you know that the "perfect house" only exists in your mind's eye. However, if you can look past the kitchen that needs a remodel and bid on a home or commit to passing on a home that does not and never will suit your needs, (for example passing on a 2-bedroom home when you need three), you are on the right track. This is a time to be decisive, hold strong, and act quickly.
4. Choose an experienced broker - Online real estate sites and discount brokers have sprung up across the country, and buyers and sellers may be tempted to go with one of these options. However, the chart above is evidence that Queen Anne is a complex market. Savvy buyers and sellers choose experienced brokers who know the neighborhood. They will understand the market and be able to tell you exactly what your home is worth and offer guidance regarding how much to offer in order to win a home. They will personally present your best offer and they have long-standing relationships in the community. They also have a support team of title, escrow, inspectors, and loan professionals waiting in the wings. Once your offer is accepted, a professional team will take care of the entire transaction for you so that closing on your home is a smooth and timely process.
5. Inspection contingencies – While some home buyers will waive this to win a home, we know of a better way. Before you begin your search, engage with a home inspector. Email or call and let him or her know that you are buying a home and would like a quick inspection before you even make an offer. While it is tempting to waive the inspection, it is not wise. Queen Anne is full of lovely old homes with character and charm; that is one of the reasons people flock to this neighborhood. But what if a home listed for 1.1 million has a foundation issue that will require $100,000 to correct? This is information you need before making an offer. And if you are the type of buyer who doesn't mind some work, this is great bargaining information.
Whether you are buying or selling in this beautiful neighborhood, we hope this information is useful. If you have questions or you are curious about the worth of your Queen Anne home, give us a call!